Home
Welcome to Upland Community Foundation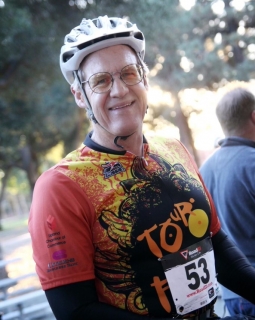 Tom Thomas Leadership and Community Service Scholarship
Tom Thomas sadly passed away on February 26, 2022, after being hit by a motorcycle while riding his bicycle.
Tom's dedication, leadership and volunteer service is beyond measurable. His service included over 20 years as a member of the Upland City Council, four years as Upland Planning Commissioner and his most recent leadership role as chair of the Upland Community Foundation.
Tom co-founded the annual Tour De Foothills bike race and held membership on numerous community boards, including Foothill Family Shelter, Upland Sister Association, Upland YMCA, Upland Police Association, Friends of the Upland Library, Cooper Museum and many local and regional water agencies.
The Tom Thomas Leadership and Community Service Scholarship assists students who are Upland residents or who attend or attended Upland high schools in their pursuit of a college education in public administration/public policy or environmental studies.
To apply for the Tom Thomas Leadership and Community Service Scholarship and to learn more, visit https://thomas-scholarship.com or complete the application (link) and return it via email to TomThomasScholarship@gmail.com
Donate to the Scholarship Fund Online
Donate by Mail
You may also send checks to the address below.  Please identify Tom Thomas Scholarship Fund in the memo field of your check or include a letter with your donation so that we can properly assign your donation to the Tom Thomas Scholarship Fund.
Upland Community Foundation
P.O. Box 794
Upland, CA 91785 
How We Began. . .


The Foundation originally was founded in 1995 as the Upland Public Library Foundation. As the years passed, the Board wanted to also support broader interests of the community and therefore changed the Foundation in 1999 to be the Upland Community Foundation.
 

Mission Statement
The Upland Community Foundation is dedicated to enriching the quality of life in the City of Upland and the surrounding communities by:

Attracting, developing, and preserving community resources
Preserving our Community heritage
Serving as a catalyst for partnership development
Promoting a positive image and relationship with the community
Providing leadership for charitable giving